Product Details
An MVD Exclusive
Format: DVD
SKU: TSSS001
UPC: 825576399521
Street Date: 11/25/16
PreBook Date: 10/21/16
Label: AMNOISE »
Genre: Documentary
Run Time: 90 mins
Number of Discs: 1
Audio: STEREO
Year of Production: 2016
Region Code: 1
Box Lot: 30
Territory: NORTH AMERICA
Language: English
Cast & Crew
Actors:Dave Grohl, Billy Corgan, Shirley Manson, Butch Vig, Donita Sparks, Steve Marker
Director: Wendy Schnieder
Producers: Wendy Schneider
Product Assets
The Smart Studios Story
The story of the legendary recording studio and the Midwest link to 30 years of independent rock and roll!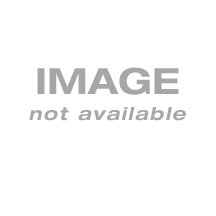 List Price: $19.95
Your Price: $19.95
In Stock: []

You must login to place orders.



The Smart Studios Story is a documentary about the recording studio in Madison, Wisconsin that became the hub of the Midwest DIY music scene and defined the sound of alternative rock worldwide. The sounds created at Smart Studios, a 2-story, dilapidated brick building established in 1983 by iconic producer, Butch Vig (Nevermind, Gish) and his Garbage bandmate, Steve Marker, still influence music today. A​ subculture love story whose roster of interviewees, archives and over 90 cuts of music will seduce alt-rock fans and DIY archaeologists everywhere. ​It's an onslaught of musical teasers combine​d​ with ​the ​first-ever telling of one of the most essential back stories in modern rock history - the Midwest link to alternative rock as we know it Regional bands Die Kreutzen, Killdozer and Tar Babies defined the early Butch Vig sounds and laid the foundation for his work with Nirvana, Smashing Pumpkins and eventually Garbage. Interviews with founders of indie labels Sub Pop (Jonathan Poneman) and Amphetamine Reptile (Tom Hazelmyer) add layers to a history that led to the studios's Death Cab for Cutie and Fall Out Boy, L7, The ultimate hero of the Smart story is the studio itself. This unique film sketches a portrait of a space which, while weathered by (literally) fires, flood and the follies of a generation of rock and rollers, continues to inspire. The film is a montage of reflections on what the space meant to the people who worked there, and a celebration of the confluence of energy, material, musicians, and the times that, in the words of an interviewee who grew up in Singapore, made Smart "hallowed ground." If you've been touched by the music of Nirvana, Smashing Pumpkins, Garbage, L7... you've been touched by Smart Studios, legendary studio and the Midwest link to 30 years of independent rock and roll.
Bonus Materials
Archive 80s band video - One Pass Away by Poop Shovel
Archive 80s band video - One Pass Away by Poop Shovel
Sales Points
For fans of Montage of Heck, Sound City, Salad Days, Sonic Highways
For fans of Montage of Heck, Sound City, Salad Days, Sonic Highways
Press Quotes
Director Wendy Schneider has found a way to concisely and intelligently share one of the biggest stories in modern pop culture.

—Substream
'The Smart Studios Story' will go down in history as one of the essential rock 'n' roll documentaries.

—Substream
Chock full of never-before-seen archival footage, squiggly animations, chummy anecdotes, and enthusiastic interviews, the scrappy rock doc that could is a 'little piece of heaven' for nostalgic fans everywhere.

—Consequence of Sound
'The Smart Studios Story' is a fast-paced and very entertaining look into one of the pioneering places in punk rock and grunge music in the late-80s/early-90s.

—Jake Salinas, Movie Talk with Jake Salinas
Wendy Schneider's fond, unpretentious feature will appeal to a more limited audience of audiophiles still or newly smitten with bands that -- Nirvana and Smashing Pumpkins aside -- remain mostly well under the popular radar a quarter-century later.

—Dennis Harvey, Variety
Director Wendy Schneider has found a way to concisely and intelligently share one of the biggest stories in modern pop culture.

—Substream
'The Smart Studios Story' will go down in history as one of the essential rock 'n' roll documentaries.

—Substream
Chock full of never-before-seen archival footage, squiggly animations, chummy anecdotes, and enthusiastic interviews, the scrappy rock doc that could is a 'little piece of heaven' for nostalgic fans everywhere.

—Consequence of Sound
'The Smart Studios Story' is a fast-paced and very entertaining look into one of the pioneering places in punk rock and grunge music in the late-80s/early-90s.

—Jake Salinas, Movie Talk with Jake Salinas
Wendy Schneider's fond, unpretentious feature will appeal to a more limited audience of audiophiles still or newly smitten with bands that -- Nirvana and Smashing Pumpkins aside -- remain mostly well under the popular radar a quarter-century later.

—Dennis Harvey, Variety