Product Details
An MVD Exclusive
Format: DVD
SKU: MVD6477D
UPC: 760137647799
Street Date: 10/21/14
PreBook Date: 09/16/14
Label: Leomark Studios »
Genre: Horror
Run Time: 60 mins
Number of Discs: 1
Audio: STEREO
Year of Production: 2014
Director: Sharif Salama
Producers: Blu de Golyer, Bo Keister, Tamara Glynn
Actors: Bo Keister, Scott Geiter, Rachel Faulkner
Box Lot: 30
Territory: NORTH AMERICA
Language: English
Product Assets
Hillbilly Horror Show (Vol. 1)
It's HeeHaw meets Creepshow!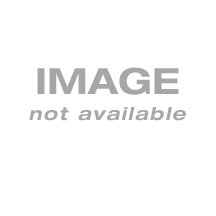 Hillbilly Horror Show (Vol. 1) is a one-hour anthology of short horror films created by up-and-coming filmmakers and hosted by our favorite, fun loving and beer-guzzling hillbillies, Bo, Cephus and their "Smo-Kin" cousin Lulu. Created by award winning writer and producer Blu de Golyer (House Of Good And Evil) and veteran actor and producer Bo Keister (Remember The Titans). The team selects and curates some of the scariest, most entertaining horror shorts found on this here planet.
Volume 1 includes FRANKY AND THE ANT ("Best of Fest" - 2013 LA Indie Film Fest) - Franky has been betrayed and everyone close to him soon discovers that vengeance is not what he seeks. He wants a lot more than that.
AMUSED- After a lazy morning full of errands, Martha returns home to find a horror feasting upon her daughter's scalp. A terrifying chase ensues through the frozen countryside. Alone and desperate, Martha must race through the vast isolation as terror lurks and waits for its chance to pounce.
DOPPELGANGER- A lonely skeleton goes on a perilous journey to filnd his own kind, only to find more than he bargained for in this tribute to Ray Harryhausen stop-action animation.
THE NEST ("Best Foreign Short" - 2011 Atlanta Shortsfest) - A rancher must fight to survive when a swarm of over-sized flesh-eating bees escapes from a beekeeper who depends on their honey to keep her diner in business.
Sales Points
Three completed volumes so far. Volumes 2 and 3 will be released in 2015 and will feature gag reels and extra BTS footage.
HILLBILLY HORROR SHOW has teamed up with several national sponsors who have engaged in product placement and promote HILLBILLY HORROR SHOW in exchange.
Filthy Fingernails, the company behind HILLBILLY HORROR SHOW, has launched a massive PR campaign including television, print and radio interviews, and press. This campaign has given HILLBILLY HORROR SHOW healthy brand recognition across all media.
A mobile game app titled FETCHIN' LULU has been developed to promote Hillbilly Horror Show . The game has a billboard exchange program built within the game to promote top horror sites in exchange for those horror sites promoting Hillbilly Horror Show.
Hillbilly Horror Show has been given high marks by many film reviewers. The reviewers say Hillbilly Horror Show is funny, sexy and has a great collection of award winning indie horror shorts found all in one nice package.
Executive Produced by Tamara Glynn from the Halloween franchise. Ms. Glynn has a large cult following in the horror convention world and promotes Hillbilly Horror Show at these monthly gatherings.
LULU is played by international model Rachel Faulkner who recently did a spread in Maxim Magazine, the premier men's publication.
BO is played by Bo Keister, Host of the nationally syndicated GALLERY OF GUNS, one of the highest rated show on the Sportsman's Channel.
CEPHUS is played by Scott Geiter, The Voice Of Horror on Gruesome Hertzogg Radio, an internet radio show with over 170,000 listeners.
Written and produced by the team behind the eight-time award winning thriller THE HOUSE OF GOOD AND EVIL, which grossed 5 times its shooting budget in its first 2 months of release.
Press Quotes
A well done horror host show... a perfect mix of some needed levity between all the scares.

—superdupershockcinema.com
Definitely worth checking out!

—Dean Dixon, terrasindependentvoice.com
As 'smo-kin' cousin Lulu, Rachel is a hillbilly honey as sweet as any we've seen in the known universe....

—Chris Rennirt, SpaceJockeyReviews.com
HHS, to be blunt, is downright laugh out loud funny and a refreshing change from the rather boring hosts of yesteryear. But, don't let this fool you,... [HILLBILLY HORROR SHOW takes you on] a fright filled screening journey of modern short films...!

—StayingScaredBlogspot.com